Sagano (嵯峨野) was a popular retreat area of Japanese nobles and imperial family in the past. It locates near Arashiyama (嵐山).
There are many historial sites and temples. It is very expensive and time-consuming to visit all temples and shrines in the area. I picked only 5 temples to visit - Tenryuji(天竜寺), Nomiya Shrine(野宮神社), Giouji(祇王寺), Odashinonenbutsuji(化野念仏寺) and Daikakuji(大覚寺).
I guess that Tenryuji would be very beautiful in spring and autumn, but I visited there in summer. There was no flowers and no red leaf in the garden. Garden in Giouji is simple but elegant. There is a set pass of visiting both Giouji and Daikakuji. The price of the pass sold in Giouji is lower than that in Daikakuji. There are 8000 stone buddha statues in Odashinonenbutsuji. The walk in bamboo grove inside the temple is beautiful too. I wonder that temples and shrines in Japan were built as gardens of people with power in the past.
Streets in Okusaga (奧嵯峨) - Inner Sagano - is pretty and quite. There is a street network in bamboo grove extending from the North exit of Tenryuji to Nomiya Shrine. Sceneries of farmlands and ancient style streets are also attractive.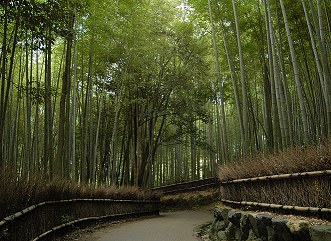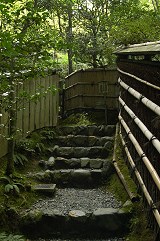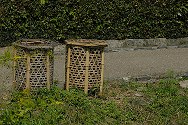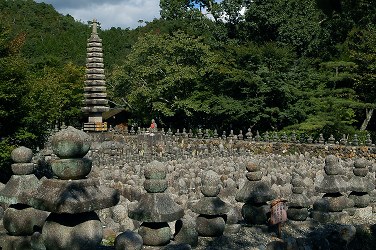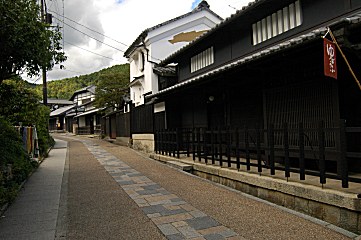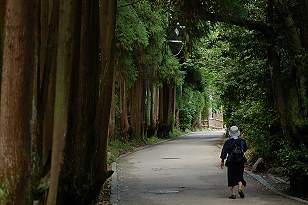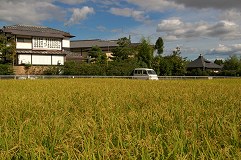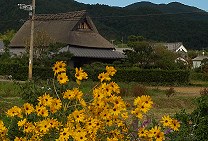 At the end of the day, I made a mistake and took a train to Osaka insteal of Kyoto City. Therefore I gained a chance to enjoy the scenery of Ooigawa(大堰川). Those scenes looks grant and pretty.
There is a location near Nomiya Shrine where I could get very close to the railway. Therefore I shoot some photos of trains. Sometimes I stood at the middle of railway tracks to take photos of tracks and tunnel exit. It was dangerous, so kids should not do what I have done.
▲ by windywood | 2004-11-06 02:32 | Travel-Japan